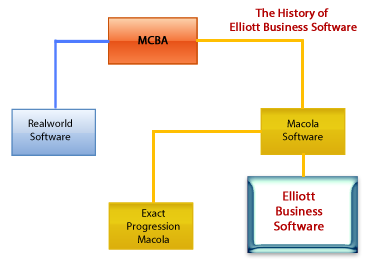 Contact us to learn more..



Low Risk Migration Path

Many companies have experienced a severe conversion problem after transitioning to a new ERP software product. In fact, switching ERP software is such a daunting task that many companies avoid it entirely – even though they know that their current system will not be the best fit. But with Elliott's conversion utility, your transition to your new ERP software will be surprisingly easy and low risk.


A Cost Effective Alternative

If you're considering changing ERP software products, contact us today for a free demonstration. We're a cost-effective alternative and offer a variety of products for every size business. What's more, if you're a Macola customer, we can make the transition easier than you ever imagined possible!